Managed WordPress Hosting
on State-of-the-Art Architecture
"We are offering the world's most reliable, secure and scalable Managed WordPress Hosting."

Join us and let your site thrive!
Daily
$0.5
Suitable for Starters
$15.00 / month
Daily
$0.8
Suitable for Developers
$24.00 / month
Daily
$1.3
Suitable for Agencies
$39.00 / month
Contact Us
Suitable for For large businesses
Special Discounts Available

Amazon Web Services
As an AWS Advanced Technology Partner, we offer a range of solutions that meet the needs of customers seeking high-performance optimized for WordPress.

Global Data Centers
We have servers across the United States, Europe, the Middle East, Africa, and in the Asia-Pacific region.

Dedicated Security Team
Leave the code reviews and security audits of all internal environments and processes to our in-house team.
Cloudflare CDN Included
Free CDN powered by CloudFlare allows you to cache content and serve it from servers closest to your visitors for faster web serving.

PHP 7.3 Enabled
We were one of the first to adopt PHP 7.3 Enjoy faster PHP executions with PHP 7.3 enabled on all servers.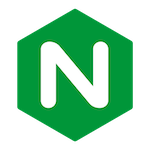 NGINX + Apache2 Hybrid
Ultra-optimized web & database servers allow for blazing fast data read/write, serving pages up to 50 times faster.
Environmentally Responsible Platform
Our hosting platform has been designed with a maximum use, no waste of resources mindset. Every aspect of our hosting platform is built to be as energy efficient as possible.
For Every Client We Plant A tree. Your website will be "carbon-reducing" when hosted on our platform. You can feel good that you're helping make a difference by hosting on a platform that is eco-friendly.